JUNE 2009
Well, I only have a couple major tasks left, and it seems, a never ending list of minor details to address. But all in all everything is going well. I'm a little bit behind, but not too bad. I had hoped to have all the major tasks complete by mid-JUNE before it really gets hot. Oh well.
JUNE seems to be flying by and most days it seems like I didn't do anything. But looking back at what I had on JUNE 1st, I can see huge progress in those three weeks. I have stocked the little pond with a few types of Goldfish and about 25 in total. I also put 12 standard Goldfish in the large pond just to keep the mosquitoes at bay. They will be eaten by the Bass and/or Catfish I will be stocking it with soon.
So here is the progress for JUNE. I didn't take photos everyday, because as I said, it didn't seem like I was getting much done. But I was and here it is...
JUNE 1st
JUNE 2nd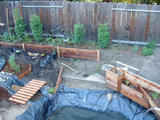 JUNE 5th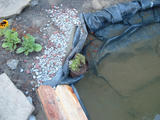 JUNE 12th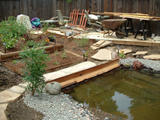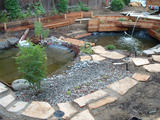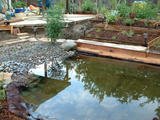 JUNE 13th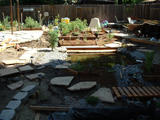 JUNE 16th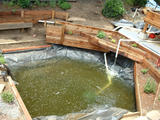 JUNE 18th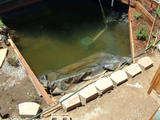 JUNE 20th
JUNE 25th